Traveling alone in Antarctica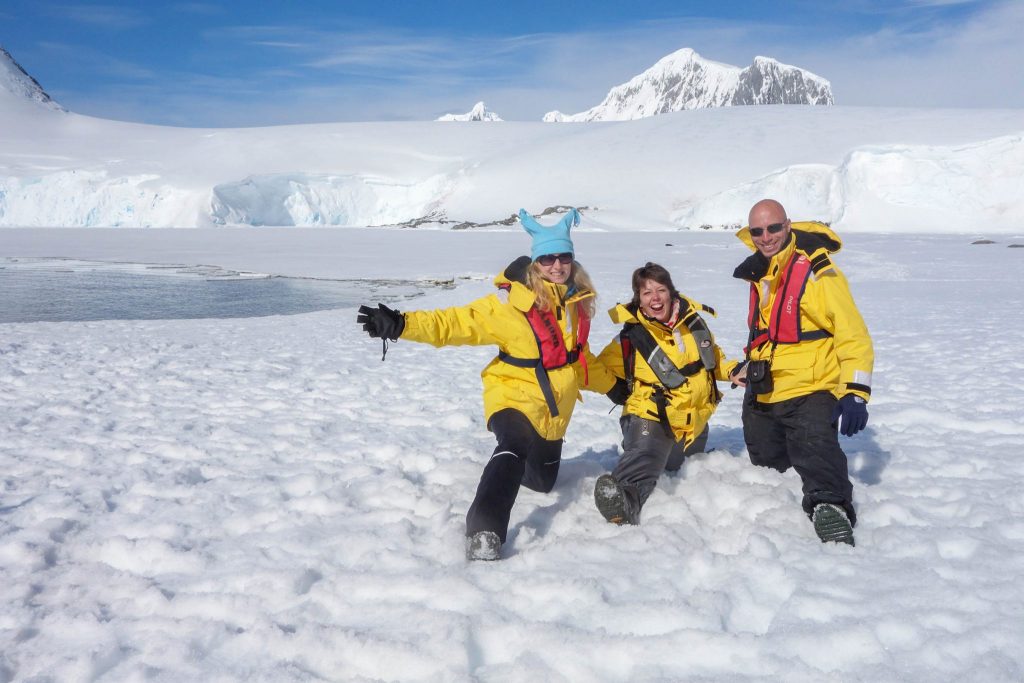 Cruise luxury requires, shipping or not, I was a little worried about finding myself in this environment that does not fit me at all. However, if I went alone in Antarctica, I never felt alone and had great encounters. Feel free to consider a solo trip to Antarctica, you will not regret it! Having paid the price of a cruise in a triple room, I was very surprised to find myself alone in my cabin, but it made me feel good to rest a little.
On the other hand, it was very easy to meet people around the table (we could change with each meal), conference, expeditions or anywhere on the boat. There were about half backpackers, like me on a last-minute cruise and half of the passengers who were paying the total price and even if there were some people a bit stuck, most of the passengers were open and people were exciting , coming from different backgrounds and countries. We all came together around the passion for travel and this great experience of Antarctica. In closed session, without Internet, we linked very strong links around this unique trip. To party, to talk to the end of the night, to share moments on the ice, to take a polar dive, to camp together … on this boat it was a little to life to the death and I saw many travelers after in South America. On board, I had American, English, German, Australian, Chinese, Israeli and international friends! A real floating Spanish inn! So go alone on a cruise in Antarctica, it will never be a problem and it is not a destination for couples, quite the opposite!